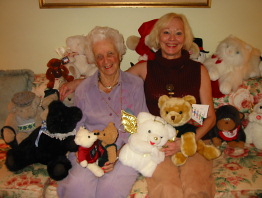 "Let Us Help Care For A Loved One"
Our entire staff of caregivers is carefully selected with the needs of our clients in mind. We customize our care to suit individual circumstances. You can choose assistance with personal care, reminders on medications, meal preparation, light housekeeping, transportation, and much more!
Champion has hundreds of local caregivers from which you can choose. Champion caregivers are insured and pre-qualified per Florida regulations.
We offer these skill levels:
Companions
Home Health Aides
24/7 Help
Licensed Practical Nurses
Registered Nurses
"How can I arrange help for myself or my loved one?"
Champion provides home health care services to clients residing throughout Florida. Call us today to discuss your unique situation and needs.
Contact our closest office in South East Florida:
Ft Lauderdale – Hollywood – Pembroke Pines
954-462-5450
954-441-9221
Pompano – Deerfield – Margate – Boca Raton – Delray – Boynton
561-347-0440
561-921-0148
Lake Worth – West Palm Beach – Palm Beach – Jupiter
561-776-0203
561-748-7118
Stuart
772-287-5432
Vero Beach – Ft. Pierce – Port St. Lucie
772-257-0442
Melbourne – Brevard County
321-608-3838
Contact our closest office in Central and North Florida:
Gainesville and Surrounding Communities
352-371-8600
Ocala and Surrounding Communities
352-622-3092
"Champion's local owner can meet with you in your home prior to sending out a caregiver"
Everyone benefits from meeting face-to-face. It helps you and your loved one feel more comfortable with Champion. It gives us a direct understanding of your unique situation and needs. It gives you and your family an opportunity to explore and direct your home health care services.
"Our Unique Alzheimer's Assistance Program is Approved by Local Alzheimer's and Dementia Organizations"
Champion caregivers are pre-screened for experience in caring for those with Alzheimer's and related dementias. Their experience is enhanced with additional Champion in-service training.
On-the-job telephone consultation with management is available to Champion caregivers seeking problem-solving advice.
Family members of a Champion client can receive in-home visits or telephone consultations from a Champion manager or nurse.
Champion Home Health Care owners and managers proudly sponsor and enthusiastically volunteer for Alzheimer's organizations within our service areas.
"Skilled Nursing Services"
The best caregivers in the home health care field are nurses! They have the most medical training and the highest level of expertise. Nurses frequently come to the rescue when a patient is in a critical need. They can make the difference between life and death, especially in a home setting.
Some clients require skilled care to fully meet their special medical needs. Champion provides both Licensed Practical Nurses and Registered Nurses to clients of all ages. Private-duty nurses enhance the quality of care for the client. Nurses evaluate problems objectively and make suggestions based on medical expertise. Nurses can spot a potential problem and implement a corrective plan of care.
One hour Champion nurse visits can be layered on top of home health aide care for medication administration and supervision, injections, and skilled treatments. Nurses provide specialized care for patients in need of wound care and pressure sore care, colostomy care, ileostomy care, peg tube feeding and flushing, suctioning of airways, and vital signs assessment.