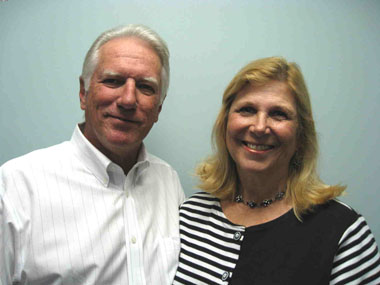 serving
North Palm Beach
&
Martin County

Ph: 561-748-7118
Ph: 772-287-5432
Fax: 772-497-7012
500 N.W. Dixie Hwy., #104
Stuart, FL 34994
Lic # 30211392
The Champion Stuart Office is owned and operated by Jan and Tom Robson. Our driving philosophy is simple. "We will not send into your home a caregiver that we would not be comfortable sending to attend our own mom, dad or family member."
We have been in the North Palm Beach/Stuart area since 1975, when Jan's mom and dad took early retirement from Michigan to enjoy the
Treasure Coast lifestyle. We followed, and as we have personally attended to the needs of both sets of grandparents and parents, we have grown to appreciate the special function provided by the Home Health Care business. We allow aging families to receive the special, professional care and attention they need, yet enjoy the comfort, familiarity and dignity of their own home.
Jan's warm and compassionate personality has led her to spend a lifetime as a caregiver through extensive volunteer efforts in schools, church, community functions, as well as personally attending to her grandparents, parents and senior parents of professional friends. She is also on the Board of Directors of Florida Arts & Dance Company, which is a not-for-profit organization that brings the arts to special needs individuals who otherwise would not have the opportunity to experience the joy of the arts.
Tom is retired as owner, President and CEO of a large, successful manufacturing company with over 500 employees, every one of which he knew personally as well as their families. The key to our success was the realization that "you are only as good as the people with whom you surround yourself". We carry that philosophy into our business today by surrounding ourselves with the most competent, trustworthy and caring staff of nurses and caregivers available to ensure the ultimate quality and service to you and your family.